Maxi Taxi Melbourne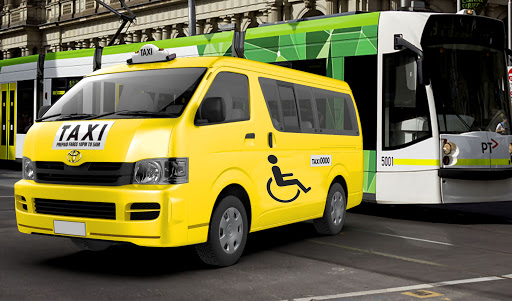 In recent days it has become very tough to book a taxi. But with the Airport taxi cab in Melbourne, it has become relatively very easy and comfortable. The Airport taxi services are the best for people who are looking for comfort as well as a convenient means of transport to reach the airport and get back to the destination. At the same time, it is essential to know how the Taxi Booking Melbourne services will help you.
Maxi Taxi to Airport Melbourne
There are many Airport taxi service providers in Melbourne many people choose to be the best. Equality it is important to know why we have been differentiated from our competitors.
We provide a high quality of services because we give preference to both your time as well as money. The following qualities are what our customers would like to look at in us.
A good taxi service provider like our company always takes care of the Pre-booking facilities for the passengers. This is to make sure that the customers are always ahead and have pre-planned trips. With this facility, each of our customers enjoy because they can book in advance and have Peace of mind.
Airport Taxi Cab Melbourne also make sure that our customers experience the most valuable and soothing then them by providing user-friendly pick up as well as the drop of services.
In addition to that, we always try hard to main train well-equipped taxis with the latest technologies and features to give you maximum protection and satisfaction.
How to Find the Best Taxi Service?
Whenever you plan to find the best taxi services make sure that you consider a few things. The Maxi Taxi Booking Melbourne makes sure to satisfy you and provide you with the best services. Some tips that will help you to find the best tax services.
No matter what the services should always be convenient and budget-friendly.
Our Cabs services must fuel depend upon the requirement of the individual.
Comparing the taxi services with other competitors is also essential as this will give you the final idea regarding the company that you have selected.
The taxi booking service should accept both picks up or drop off as per your needs and requirement. This is to make sure that you always reach your destination on time.
Airport Taxi Cab Melbourne provides a wide range of taxes so that you can choose one of your own choices.
The taxi driver must have complete knowledge of the traffic rules and regulations that also includes the shortest and safest route to reach the destination.
The reputation of Airport Taxi Cab Melbourne also matters so choose a well-reputed company like Airport Taxis Cab Melbourne.
So if you are looking for a comfortable and budget-friendly Taxi Booking Melbourne consider us to be one of the best. You will perhaps get the most of your trip and you will reach us again and again.